I had this idea in my head that I should have all my bridesmaids and mother share the experience of wedding dress shopping with me. I thought it would be a great idea to have everyone involved. Since we were mostly split up between Houston and Dallas, we set 2 shopping dates a few weeks apart.
The first dress I put on in Houston made me feel like a princess. The beading, the fit; it made me feel amazing. But it wasn't THE dress. We visited Weddings by Debbie who I can say had great customer service and a beautiful selection! They gave me the whole Say Yes To The Dress feel.
When I walked out for my girls to see me it really hit me that I was planning my wedding! Wow, the feeling is weird and so flipping amazing at the same time! Before this it all seemed like a dream. After trying a few dresses in Houston I chose a favorite but set my hopes for finding the one in Dallas.
When I met my Dallas crew at Stardust Celebrations, I was most excited about having my mother see her first child in a wedding dress! I imagined the picture of my mother in her wedding dress on the mantle above the fireplace and now it was time for me to choose mine 😭. I had everyone there choose a dress they would like to see me in. Ironically, I almost fell in love with the one my mother chose.
Hey Jessica!
But I forgot to mention: I already accidentally found my dress by then!
The accident was that I had no intentions of seriously looking or buying. I randomly stopped by this one bridal shop by myself after meeting the owner at the Bridal Extravaganza. She said she would take care of me and seemed to know my planner pretty well, so I went just because. While there, I didn't even get to see the owner, customer service was not up to par and I did not like ANY of the dresses they pulled for me. As I was walking out to leave; a dress by the door drew me back in and I asked to try it on. Well what do ya know? This was it! This was perfection! Everything I had pictured years ago, but even better!
So overall, with my experience, it's best to go completely with what you want and leave everyone's opinions at the door. Too bad I only get to wear it for one day!
And I can't wait for y'all to see it
…………..on our big day 😏.
Thought you were gonna catch a peek or nah? LOL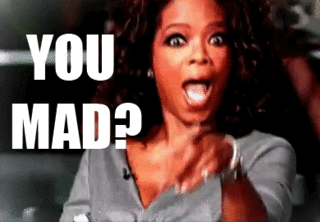 Sorry for the tease! Hehehe! Until next time 🙂
Cheers,
Onyi